"Please wait to be seated," are likely the first five words patrons will see when they walk into your restaurant. They'll stand there patiently, as the sign suggests, so don't disappoint them with threadbare booths or wobbly stools. Give them the type of seating that adds to the restaurant's atmosphere and your customers' comfort.
You know from experience, a great restaurant isn't just about the food. The best burgers in the world wouldn't make up for an uncomfortable dining experience. Good food and outstanding service are essential but so is choosing the right furniture for your restaurant. Your choice in seating can affect how people see your restaurant, and their decision to come back.
When selecting your restaurant seating, ask yourself these six questions:
1. Who are your patrons?
Knowing your target clientele is as important as knowing the difference between gorgonzola and Roquefort. Are they families with small children? Do they value comfort over appearance? Do they prefer booths or chairs? As an example, you should avoid choosing tall tables with barstools if the majority of your customers are small children or senior citizens.
2. How much space is available?
You want to fill the space without sacrificing function and comfort. Your waiters need a clear walkway to their tables and the kitchen. Don't block their path by stuffing twenty tables into a corner where only four will fit. Patrons don't typically enjoy elbowing their neighbors, either, so leave enough space between tables, and avoid bulky chair designs.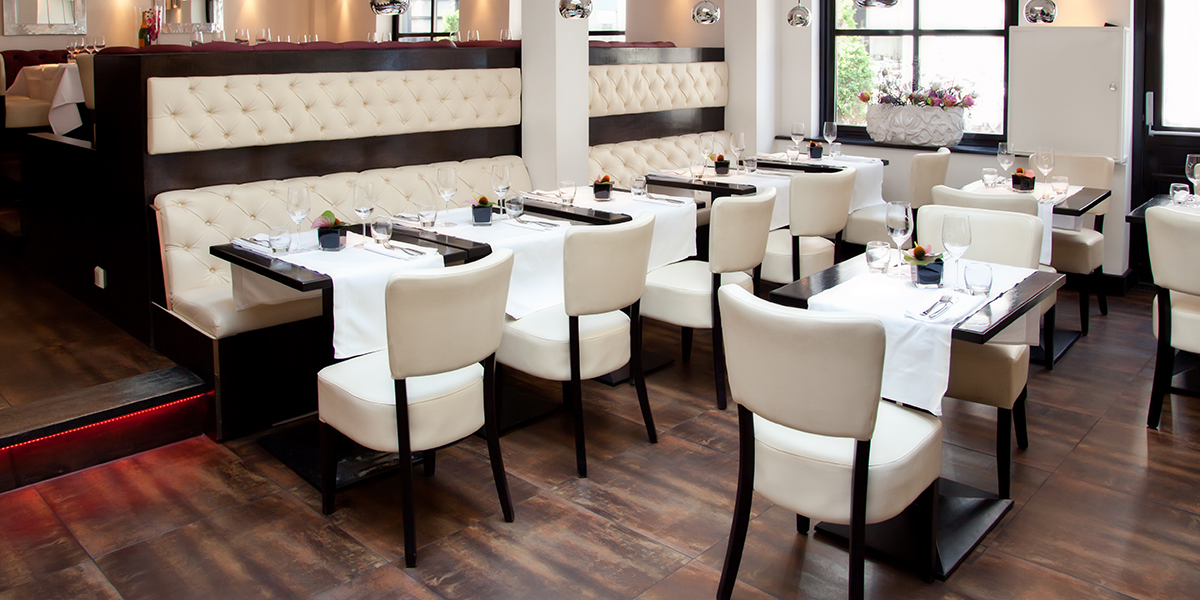 3. Which style reflects your restaurant's character?
You don't generally see plastic booths in a fancy five star restaurant. You also don't see Parsons chairs in small, family-style diners. What style should your restaurant reflect? Is it modern, rustic, vibrant, or elegant? Whatever your vision, let your seating reflect it in style and design.
4. What type of fabric looks and feels the best?
When you're deciding on a fabric, you're thinking about durability, material, and color. Choose a material, be it vinyl, leather, or canvas, which is long-lasting and able to withstand daily wear and tear.
5. How will you keep them clean?
Different materials have different maintenance needs. Some materials, such as linen upholstered seating, may need to be professionally cleaned to keep it looking like new, while leather can be wiped down and maintained by your employees more easily. Keep maintenance in mind when you're choosing materials.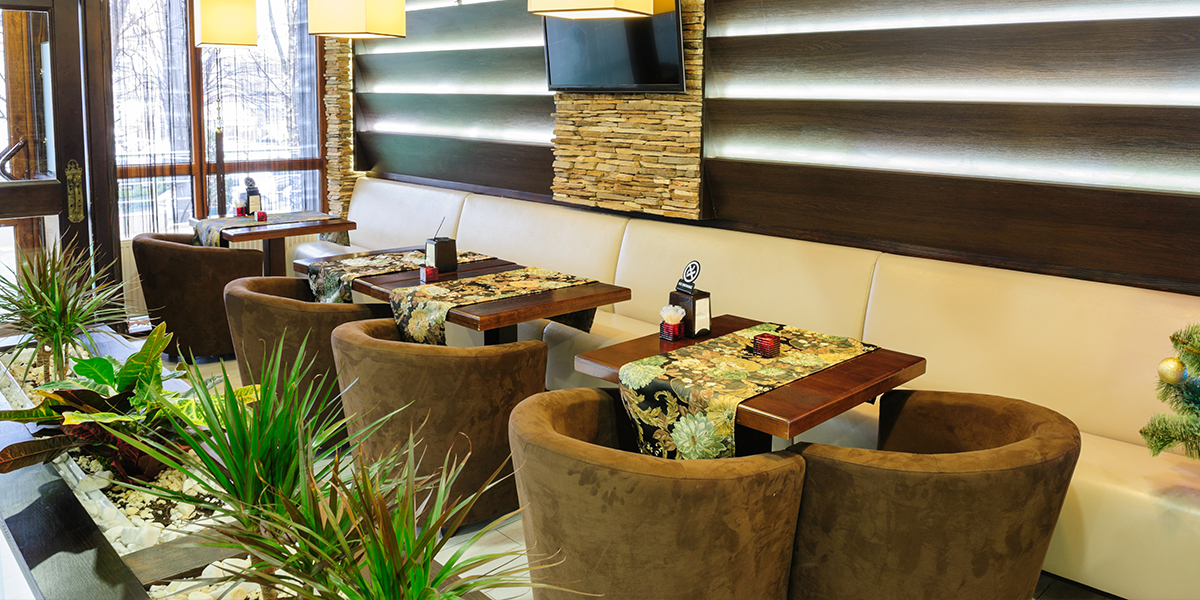 6. When will they be in use?
An entryway bench is a patron's first impression of your restaurant. It will get more wear and tear than table seating. With all the traffic in and out, you'll have to choose a material like leather that can hold up to the frequent use. It should be a nicer-looking piece because it's the first and last thing a patron will see during their visit.
When choosing your restaurant seating, consider the style and design, the layout of your establishment, cleanliness, and the customer's comfort. Remember, the goal is to make your patrons comfortable enough to enjoy their meal but not quite comfortable enough to take a nap.