From wing chairs to lounge chairs, dining chairs to bar stools, there are more chair styles than you might have realized! We break down every chair style and explain their uses!
Dining Chairs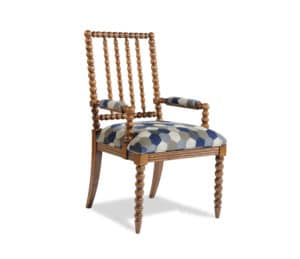 The name says it all. Dining chairs are more formal in nature and range widely in shape and structure. High backed and padded, armrests or no armrests, dining chairs are generally chosen in conjunction with a dining room table and are designed to complement it. Formal dining chairs don't see a lot of use outside of formal dinner settings, but many families with less formal dining chair and table sets use their dining chairs for everything.
Lounge Chairs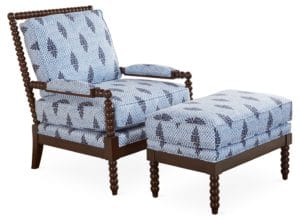 Despite the name, these chairs are designed more around the room for which they are named than their use. They are built to be more comfortable and are often accompanied by an ottoman. Often slightly reclined, they are comfortable and thickly padded. Lounge chairs are versatile and can be used in bedrooms, lounges, and closed patios.
Office Chairs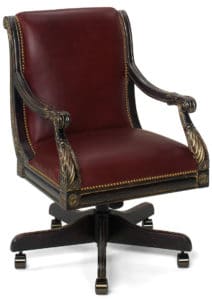 Comfortable and designed for long use, the aim of the office chair is comfort and mobility. They have variable height and back adjustments, as well as wheels. Office chairs can be high-backed, as well as short, but the key goal is lumbar support and comfort for an extended period of time. Office chairs can be used in a variety of situations, not just offices!
Winged Chairs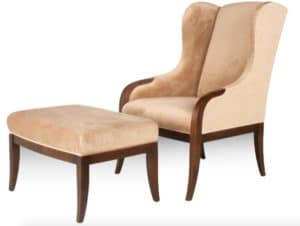 Winged chairs are the formal cousins to the lounge chair. They are named after the high back with wing-like protrusions, giving a sense of solitude and sophistication. If you're looking for a more formal look to your lounge, or better yet office, and are going for a more classical feel, wing chairs are a sure way to wow your guests.
Bar Stools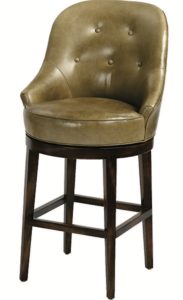 Necessary for that tall breakfast nook or raised countertop in the kitchen. Bar stools serve an important role in most kitchens as they take up little space while also bringing something to the design. Bar stools can come with backs like you'd see on a dining chair, or can be as simple as a padded seat that allows you to swivel.
Occasional Chairs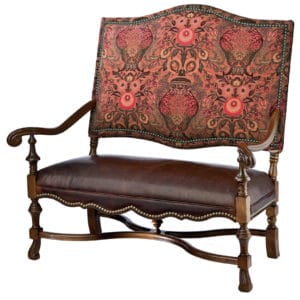 Rounding us out are occasional chairs. As you might have guessed based on the name, occasional chairs are chairs you use… occasionally. They are comfortable but are often more stylish than practical. These are the chairs that you might see in the corner of the living room as additional seating. They often serve as accent pieces to larger furniture, providing a pleasing contrast of color or style. Don't let the name fool you—occasional chairs can really pull a room together!
Whether you're looking for something formal for a new office or simply an accent piece for your living room, Affiliated Importers offers a variety of chair styles to fit your needs.